I love, love, love 'different sides of the tracks' romances.
There's something about two people from opposite backgrounds coming together
and finding how much in common they have that always makes me swoon. Love isn't
always easy, and something you have to stand together against friends, family,
and even your own insecurities to make it work. In Unafraid, Brit and Hunter
come from very different worlds, and it's that distance that makes Brit feel
like things will never work between them. But I love a happy ending, so here
are some of my favorite movies exploring couples who seem to have nothing in
common…
Step Up
Dancing transcends all boundaries! Even if you're a tough
street punk from the wrong side of the tracks, and she's a privileged
ballerina. And how cute is it that Channing and Jenna got married in real life
after meeting in this movie?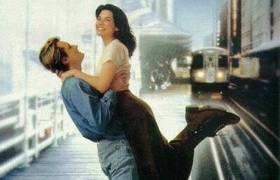 While You Were Sleeping
OK, technically it was Bill Pullman's brother who was the
rich lawyer with a fancy city apartment, but Bill was still a long way from
Lucy's toll-booth attendant world. (And he looked hot in that cableknit sweater
J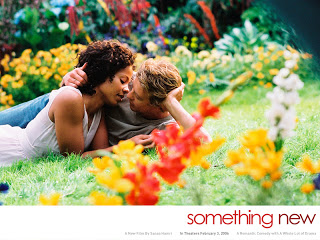 Something New.
A sexy gardener? Yes please! Successful lawyer Saana Lathan
wrestles with her family's expectations (and her own vision of a perfect man)
when Simon Baker strips off his shirt and digs around in her rose bushes 😉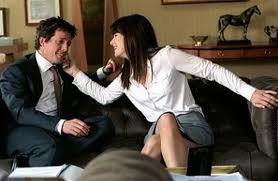 Two Weeks Notice
Sandra is a crunchy environmentalist; Hugh is a dashing
property developer looking to tear down her beloved community center. Still,
they find a way to be adorable with plenty of banter.
What are your faves? Check out
my facebook page
and share your ideas for a chance to win an
advance copy of Unafraid!
Xo
Melody