Hey everyone,
I can't believe it's only 2 weeks until WITH EVERY HEARTBEAT launches!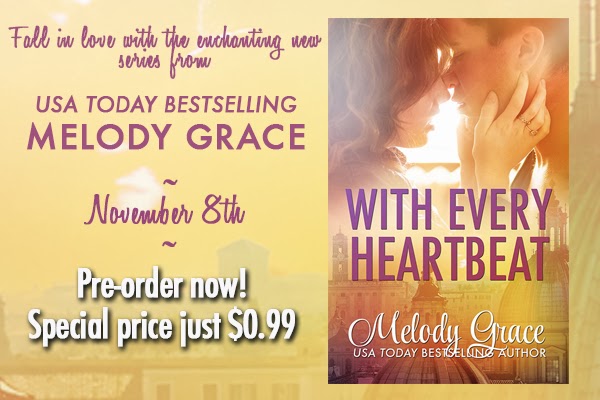 I have to admit, I'm a little nervous and a lot excited to be taking a detour from Beachwood Bay and bringing you something new. It was so much fun to build a new world and explore a different cast of characters, but just like leaving home for the first time, I'm scared how you all will find this new direction!
Even though it takes place in a whole new place (a new country!) WITH EVERY HEARTBEAT has everything you've come to expect from my books, everything I love sharing with you: it's about friendship, new love, passion, and discovering who you really are, and what you want in life… even if it's the last thing you expected. All against the amazing, romantic backdrop of Rome!
And if you're a fan of Emerson and Hunter, just wait until you meet Raphael 😉
To celebrate the release, and thank you for all your support over the past 6 months, I wanted to do something special. So, I'm making WITH EVERY HEARTBEAT available for pre-order at the amazingly low price of 99c.
99c!!
That's right, in the 2 weeks until publication, and for launch weekend, you'll be able to buy this book for a bargain price. After that, the price will rise again to $3.99, so be sure to snap it up now while you can!
WITH EVERY HEARTBEAT is available for pre-order now via:
Amazon: http://www.amazon.com/dp/B00FY8MAW4
iTunes: https://itunes.apple.com/us/book/with-every-heartbeat/id731286174?mt=11
Smashwords: https://www.smashwords.com/books/view/368083
What are you waiting for? Go grab your copy, and stay tuned for some amazing sneak peeks and competitions.
xo
Melody