The day has arrived! Eee! I am so excited, you guys, because I'm finally able to share with you the gorgeous cover for my next book, WITH EVERY HEARTBEAT!!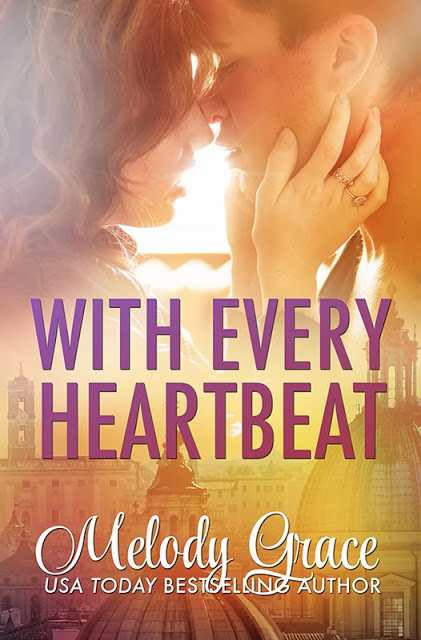 Isn't it stunning? *swoon* All the credit has to go to the amazing Regina at Mae I Design for so perfectly capturing the feeling of this book. I'm in love!
And here's the blurb:
**
Rome. The city of young lovers, old secrets, and intoxicating new desire…

I thought I knew what I wanted in life. I thought my destiny was set. Then I met him, and everything changed.

Raphael is bold, passionate, and seductive. He sees something in me I never dreamed possible, and now he's determined to show me a world beyond rules — a dance without limits. I want to trust him, but I'm scared. Because I know once I fall, there'll be no going back.

An innocent dancer. A mysterious stranger. As Annalise is drawn deeper into the romantic delights of Rome, she'll question everything she believed about her future. But with opening night looming, can she find the strength to risk it all? And will she be forced to choose between her one true love, ballet, and the new passion in her heart?
**
I'm so in love with this book, I can't even tell you. It's everything I wanted to write in a story: romance, heartache, passion, and of course, the gorgeous scenery of Rome. I was lucky enough to take a short trip there this year, and walking down those streets, I was inspired! I knew I had to write a book that captured this amazing city, and when I sat down at my computer, the story of Annalise and Raphael came flooding out.
The book will be published on November 8th (not long to wait!) but it's available to pre-order for the special sale price of 99c.
That's right: 99c!
So what are you waiting for? One-click away!
xo
Melody
Amazon pre-order: http://www.amazon.com/Every-Heartbeat-Cities-Love-ebook/dp/B00FY8MAW4/
UK pre-order: http://www.amazon.co.uk/Every-Heartbeat-Cities-Love-ebook/dp/B00FY8MAW4/
Smashwords pre-order: https://www.smashwords.com/books/view/368083
iTunes coming soon!