The holidays are nearly upon us, and you know what that means? The sexy Beachwood Bay Christmas novella!
Yes, UNWRAPPED is coming December 10th, and let me tell you, this one is a scorcher 🙂 It was so much fun to write this one: not only do you get the story of Lacey and Daniel and their snowbound night together, but you'll get to see Juliet and Emerson's beautiful wedding too!
Here it is: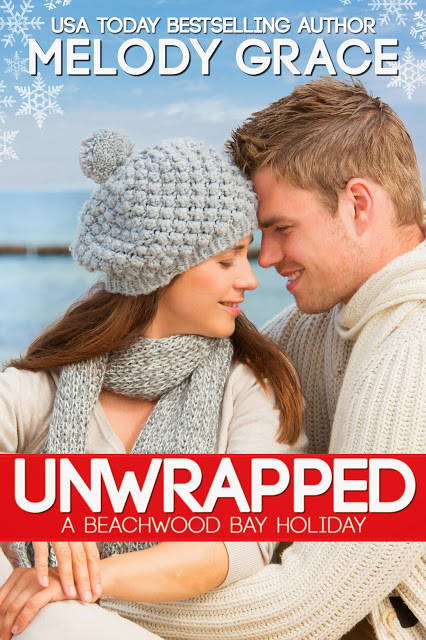 You are invited to join friends and family in Beachwood Bay for the wedding of the year…

Lacey James is wild, spontaneous and up for anything.
Daniel Sullivan is careful, sensible, and mending his broken heart.

It's a match nobody saw coming, but when the unlikely pair get stranded together on the way home for the holidays, Lacey finds her long-term crush impossible to ignore. As the snow keeps falling, and a friendly game of truth or dare gets way out of control, Daniel discovers that the one girl he wants more than anything is the last person he expected.

But when the snow melts, will their night together be more than just a memory? And will they make it to Beachwood Bay in time for the wedding? Anything can happen this holiday season!

Fall in love with the latest installment of the internationally bestselling Beachwood Bay series by Melody Grace.
Out December 10th!