Hey guys,
Celebrating the
one-year anniversary of my publication, I thought I'd do something different.
Unbroken, Unafraid, Unconditional — the titles of my Beachwood Bay books are
connected to the characters and plot of each novel, but they're also concepts
that mean a lot to me in my life. So, I'd like share a few stories with you of
experiences I've gone through, and ways that these words have been significant
to me. I hope you enjoy them, and learn a little more about me.
–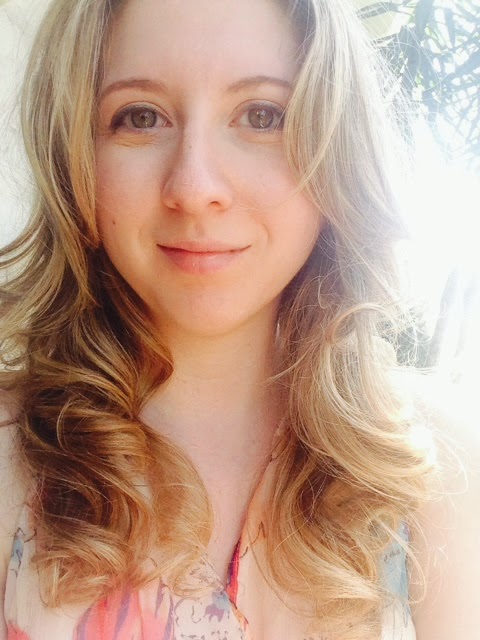 'Unbroken' is a
beautiful word. It implies wholeness, but more than that, something resilient;
standing strong against the storm. For Emerson and Juliet, those storms are the
forces that try to tear their relationship apart, but the truth is that for me,
one of the hardest challenges I ever faced was remaining unbroken in myself; my
own spirit, my dreams, my identity.
I was bullied in
school. Not just from time to time, but pretty much consistently between the
ages of seven and seventeen. I had the misfortune of being smart, a bookworm
with big glasses and a fuzzball of hair I'd yet to figure out how to tame. I
was different, I wasn't pretty, and in school, there's no greater crime for a
girl. They called me names, ridiculed me whenever I spoke up in class (and
then, when I stopped that, they carried on all the same). Jokes about how ugly
I was, how weird, how repulsive, how it was the worst imaginable fate for me to
even have a crush on someone. There were petty teen girl gossip games, and the
threat of violence from boys who would bombard me with spitballs through every
class, and hurl books at me if I ventured to my lockers unaccompanied.
Alone, these
things may not strike you as too bad, but it's the relentless misery of it that
was so exhausting to me. A long decade of abuse and ridicule, of being teased
and taunted and excluded. A war of attrition, getting up every day knowing that
school will be a battle, coming home and crying almost every night. Death by a
thousand paper cuts.
Worst of all was
the loneliness. I would have periods blending into the crowd, tagging along on
the edges of a group or social circle, but through it all, I felt so dreadfully
alone. I wasn't like the kids around me, my mind worked in a different way. I
wasn't interested in drinking and hooking up with guys, I didn't fit with the
Church groups, and I wasn't a sci-fi engineering geek like the group of nerdy
guys who hid out together in the library at lunch. I was out of step with
everyone around me, and it was hard for me to imagine a time when I would be
free from the judgment and loneliness and every-day humiliations.
But I did. I
imagined, I dreamed. About sunshine and blue skies, happiness, and success. I
daydreamed a million other lives for myself, and I clung to that vision of some
future life with everything I had, keeping my head down against the abuse,
working hard, scribbling stories and poems in my notebooks in the back of
classes I knew better than to speak up in. I would get out, to a good college.
I would find people like me. I would make it so that lonely teenage girl hadn't
suffered in vain.
I would make it
all worthwhile somehow.
I wish I could
go back in time show that lonely, sad girl what the future has in store for
her. That one day, she'd be sitting in a sun-drenched apartment in California,
writing books and sharing her stories with the world. That there would be a
time when she wakes up every day, feeling happy, and free, and loved.
I'm not saying
it was easy. It's been a long road to get me here. I've been rejected, and
disheartened; seen friendships build and crumble, faced stress and financial
pressures, but none of them dented my resolve. I told myself, the worst was
over. If I could survive that, then I could face anything.
I see now, how
those years shaped me. When you're under attack every day for the simple fact
of being yourself, you can choose one of two paths. You can change, hide, strip
away everything that makes you unique to try and blend into the crowd. I
understand it, I saw other kids do just the same. Anything to make it through.
But I couldn't. If I was going to be abused, then I would have to love myself
enough to balance it out. I became strong because I had no other choice, and
that strength has stayed with me, through everything else the world has thrown
at me since. For that, I will always be grateful.
People have
asked why I'm making such a big event of the Unbroken anniversary, and the
first year of the Beachwood Bay novels. I've written other books, and series
are released all the time. Well, part of it is that I'm proud of the books, and
it's so much fun to celebrate them with you readers; to share pics, and
favorite scenes, and relive the heartbreak and passion. But part of it is a
celebration for me too – for the girl I used to be, and everything I've
overcome to be here. I'm not just celebrating the books, but all the blessings they've
brought into my life. It means so much to me because for many years, the vision
of this life that I dreamed about – one filled with friendship, and creativity,
and independence – was the one thing that kept me unbroken in the face of my
own storms.
I'm so happy to
be here, on the other side, sharing my stories with all of you.
Xo
Melody