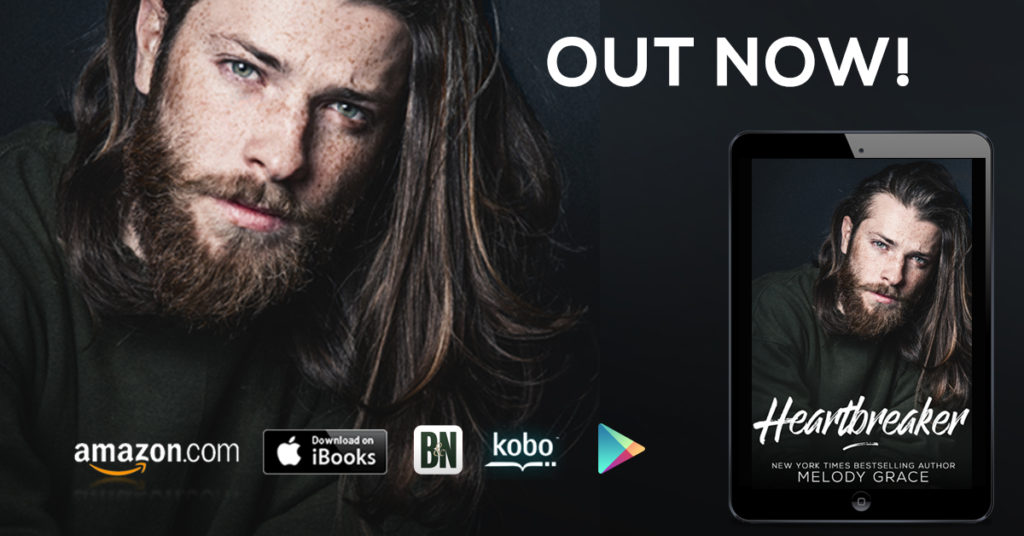 I'm so excited, the waiting is over and Finn and Eva's epic love story is now live on all platforms for you to download!
And even better, I'm keeping it at a special release price of just $2.99 so there's no excuse not to one-click 🙂 The regular price will be $4.99, so this is a crazy deal!
Amazon: http://amzn.to/1ogStNc
Amazon UK: http://amzn.to/25r0XmF
iBooks: http://apple.co/1MqyB5L
B&N: http://bit.ly/21P3Ysr
Kobo: http://bit.ly/1REk88o
Google Play: http://bit.ly/1pNpmTq
The reviews are already coming in, and I love seeing how you're all falling in love with this couple too!
"I am shedding happy tears after reading this book! This is a love story that grows from a teenage first love to an all-encompassing commitment. How they get there, through all the broken promises, horrible life tragedies, and final effort to reset their lives, is the story you do not want to miss." – As You Wish Reviews
"Powerful, passionate, and poignant, Heartbreaker pulls at the heartstrings, hitting all of the right notes with a story of second chance love that sings to your soul. Heartbreaker is a coming-of-age story of epic love that spans time, growth, heartbreak, and healing." – Bookalicious Babes Blog
"I clicked with Eva right away: she was sassy, vulnerable, and sexy. Finn is a smokin' hot rockstar and dirty talker – which I love! A story of heartache, loss, passion, love and hot sex scenes that got me hot under the collar." – 2 Girls and Their Kindles
What are you waiting for? Go click your copy, and tell me what you think!
xo
Melody