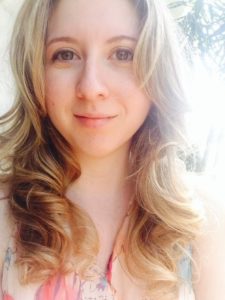 Hi! I'm Melody Grace, author of the bestselling Beachwood Bay series. Some things about me:
1 I'm a small-town girl turned California beach lover.
2 I spent my childhood with my nose in a book before deciding to try and write one myself. I love all kinds of genres – from thrillers to YA and mystery – but romance has always been a passion of mine.
3 I love pistachio ice-cream, vanilla lattes, bad action movies, and Grey's Anatomy (yes, I'm still watching… I can't quit!).
4 I have an uncanny sense of direction. I once drove halfway across Canada without GPS or a map!
5 I have two adorable rascal cats named Bucky and Steve, I rescued them as kittens, and yes, I spoil them rotten.
6 I'm allergic to chocolate 🙁
7 I love sexy, heart-felt reads with strong heroines and swoon-worthy men. Why don't you check out a couple of my books and meet your new book boyfriends?