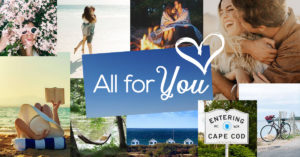 CHAPTER ONE
Grayson Reid noticed the brunette the moment she walked in. It was hard not to. He liked to think he could spot chaos at a hundred paces, and this woman was definitely a disturbance to the atmosphere. Take her outfit, for a start. Cut-off jeans that hugged her bare legs, and a paper-thin T-shirt that hugged everything else – a far cry from the fancy cocktail dresses on display at the wedding reception. She lurked by the buffet table, watching the happy couple, and Grayson wondered what disruption was about to ensue.
A jealous ex-girlfriend come to ruin the event? A scorned family member about to make a scene? Either way, it was clear from her rumpled curls and those danger-sign curves, someone was about to wave goodbye to peace and quiet for good.
Luckily, it wouldn't be him.
He strolled over to the bar, and looked around. There was no bartender in sight, so he slipped behind the polished wood and found himself a good bottle of scotch. He liked the view from back here, at arm's length from the rest of the party, with an unobstructed view of the ocean.
Grayson wasn't a man for crowds.
He wouldn't have come at all, except the groom's father was on the city council. They'd done a deal on some land that backed onto Grayson's property, and he had his eye on another couple of acres across town, so he figured it was worth making a brief appearance at the festivities. As an Englishman on Cape Cod, he was an automatic outsider, which he liked just fine, but a handshake and a few well wishes would go a long way come winter, when he wanted to make his move.
Plus, there'd be cake. Grayson always had time for cake.
"Excuse me?"
He glanced over. The brunette had materialized at the bar, setting down two plates of hors d'oeuvres and wriggling up on a stool. "Scotch, please and thank you."
He looked around, but the bartender was still nowhere to be seen, so he plucked a bottle of Jack Daniels down, and slid it down the bar towards her.
"Thanks," she said, catching it with surprising deftness. "But I meant real scotch. This is technically whiskey."
See? He knew she'd be a disturbance.
"Delicious with peaches, or spicing up a banana bread," the woman continued, scanning the bar behind him. "But I was thinking more… Glenlivet. Single malt. On the rocks."
Grayson felt marginally less annoyed. "That's what I'm drinking," he said.
"A man of good taste." She smiled, her whole face lighting up with a mischievous grin, and suddenly he didn't mind the interruption so much. "I didn't know anything about scotch, until I wound up working in an Scottish pub, in the middle of Paris of all places," she continued, as he set the fresh bottle in front of her. "Now, that nation has opinions about their booze."
"Don't get between a Scottsman and his drink," Grayson agreed. "They've been known to take offence."
"You're telling me. I once made the mistake of ordering a Jack and coke. I thought they were going to lock me up for re-education. You know, strapping me down and making me do blind taste tests until I knew my Laphroaig from my Glenfiddich."
She grinned at him, that bright, dazzling smile that almost made him ask more, but Grayson caught himself in time.
The key to a man's happiness was peace. Relaxation. Routine. The trouble started when you forgot all that and let a pretty face spin your whole world off-course.
Disturbance to the local pressure systems. Storm warning, up ahead.
So Grayson just took another sip of his drink, and enjoyed the ocean breeze off the water. But the woman didn't seem daunted by his silence. She poured herself a couple of fingers instead, and took a sip, sighing with pleasure. "I needed that."
Grayson noticed for the first time that she had dark shadows under her blue eyes, and her smile was wearing thin at the edges.
Not that is was any of his concern.
"Hey, you." An impatient voice came from further down the bar.
Grayson turned and found a middle-aged man in an expensive suit. He snapped his fingers. "Can I get some service around here? I need three martinis and a beer."
Grayson gave him a cool look. "No."
"Excuse me?" the man gaped.
"You heard me." Grayson turned away from him, leaving the man to bluster powerlessly.
"This is ridiculous. I'm speaking to your manager!"
"Go right ahead," he shrugged, before the other man finally stalked away.
The woman grinned. "That was perfect," she laughed. "God, I've had to serve way too many people like that."
"Money can't buy manners," he agreed.
"But the penthouse and sports cars kind of make up for it," she pointed out.
"I don't know," Grayson shrugged. "They always struck me as more trouble than they're worth. All that staff, doormen and housekeepers all knowing your business."
"Let me guess, you're a cabin in the woods kind of guy."
"How did you guess?"
"The beard gave you away," she grinned. "And the jeans, at a black tie event?"
"I hate suits," he admitted. "Always itching in the wrong places."
"Hey, look who you're talking to. I'm not exactly dressed for the occasion either."
Grayson couldn't stop his gaze slipping lower. She was poured into that T-shirt, alright: her curves almost spilling out of the soft fabric, which was faded in places, with a smear of something pink on the neckline.
Was that… frosting?
She raised her glass in a toast. "To breaking the dress-code. In comfort."
Grayson dragged his eyes back and clinked his glass to hers. The horoscope in the back of the weekend newspaper had warned him to beware tempting strangers. He never believed any of that nonsense before, but now, he thought they might have a point.
"I should probably warn you," the woman continued. "That guy, before? He's probably running straight to your manager to report you."
"Let him," Grayson shrugged. "I don't work here."
The woman blinked, then snorted with laughter. "Seriously? But you got me a drink."
"You said please, and thank you."
She smiled again, her blue eyes sparkling with mirth. "I like your style," she said, and shot him a mischievous wink.
Yes, a woman like that was definitely trouble.
He braced himself for more of her temptations, but instead of talking some more, she finished her drink and got down from her stool. Grayson felt a curious itch of regret. "Leaving already?"
"Long drive," she explained. "And I'm guessing the happy couple wouldn't like it if I lay down and took a nap in one of these rose beds."
"It is a hotel," he pointed out. "You could always get a room."
It was a perfectly innocent suggestion, until the moment she met his gaze and quirked the corner of her lush mouth, and then the images flooding Grayson's brain were anything but innocent.
The two of them, alone, upstairs. Grayson could think of a hundred things to do, and none of them involved sleep.
So it was probably for the best when she drained her glass, and shot him a parting smile. "Good luck not getting fired," she joked, and he nodded, wondering where she had to be – and who she had to be there with.
"Drive safe."
He watched her leave, enjoying the sway of her hips in those tight cut-off jeans as she walked away. Which was probably the safest direction she could have gone.
 To be continued…
What's ahead for Summer and Grayson? All for You is available to order now: