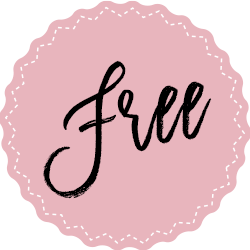 A BEACHWOOD BAY LOVE STORY – BOOK 1
Emerson Ray is trouble. Juliet knows it the minute she lays eyes on Beachwood Bay's resident bad boy. Forced to spend her summer before college in the sleepy beach town, she never expected to crash into the most devastating guy she's ever met–or for Emerson's blue eyes to strip through her dark secrets, and make her feel a desire she's never known. Their connection is undeniable, but Juliet is torn. She knows, once she gives him everything, there'll be no turning back.
Juliet McKenzie is dangerous. Emerson can tell from the way she blows through all his defenses, laying bare the demons he's carried alone all his life. He's left a trail of broken hearts and empty beds in his wake, but Juliet is different. Her innocence is intoxicating–and the passion she keeps hidden, just below the surface. He wants to be the only one to set it free, but with every kiss, he's closer to losing control and doing the one thing he swore he never would: fall in love.
One summer. Two damaged hearts. Their story is only just beginning…
*A quick and sexy novella read*
REVIEWS:
"This book was short but it definitely had a whole bunch of sexy! The passion and connection between Juliet and Emerson is difficult to ignore. Melody Grace really knows how to write some great romance!" Five stars. –– Bookfixation Blog
"Achingly romantic and intensely sexy, UNTOUCHED is as consuming as the mad, reckless love between Juliet and Emerson." — Lauren Blakely, NYT & USA Today bestselling author.
"Fabulous!… Melody Grace sure knows how to write some steamy scenes! The sexual tension and burning desire that is felt with Emerson and Juliet is scorching." — Romance Addiction Blog