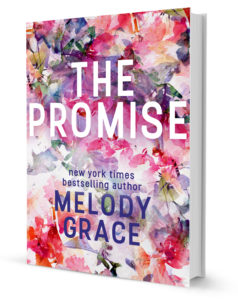 CHAPTER ONE
Fall in Cambridge, Massachusetts was like nothing I'd ever seen before.
I'd spent my life in a small town outside San Antonio, where the trees let out a vague shrug late in the season, and just like that, it was winter. But here, summer died out in a long, blazing victory dance.
Sunburst gold and persimmon orange, witch's scarlet and deep, bronzed ochre. The colors bragged and jostled loudly under cloudless skies, so bright, it almost hurt to look. I wasn't on the best terms with God those days, but strolling to work under that shimmering canopy, I was almost ready to make peace. It was the kind of day that felt like a fresh start, and made me want to run right out and blow my first paycheck on a basket of new supplies: luscious inks, textured canvas, and thick, rich oil sticks, the kind that stain your fingertips for days.
"What's got you all bright-eyed and bushy-tailed?" My new co-worker, Kelsey, was unlocking when I arrived at the café. She had sunglasses on, and the hood of her sweatshirt was pulled low over her sleepy glare. "Don't tell me you're a morning person," she added, before I could reply. "Just so you know, I don't even become human until I've had my third coffee. I can't be held accountable if I'm a bitch before ten."
"Noted." I followed her inside. "How about you handle that beast of a machine, and I'll make nice with the customers until you come back to life?"
"I like you already." Kelsey headed for the back, and I started to take down the chairs and set the tables straight, getting ready for the first customers of the day. I'd only been working here a week; a lucky break, I thought, but I know Hope would have called it providence. I could hear her voice when I walked in dragging my duffel bag behind me, the opposite of fresh off that three-day bus ride, and found the sign pinned up by the register. Help wanted. No hipsters, assholes, or dilettantes.
"See?" she would have said, giving me that excited nudge of hers. "Everything works out exactly the way it's supposed to."
I wish I could have that kind of faith. It would make life easier, to be able to jump and just believe there'll be something waiting to break my fall. But if she was right, then why is she buried under a bouquet of lilies at the graveyard out past Parson's Ridge, while the rest of the world just keeps spinning, unconcerned?
*
The rest of the team arrived, toting sweatshirts and backpacks and armfuls of books to study on their breaks. Cambridge was a college town, and we were in the thick of it: from the clusters of startled freshmen slurping down ice-blended mochaccinos, crammed onto the faded blue velvet couches by the windows, to the upperclassmen hiding in the loft space, building forts of their study materials and eking out a black coffee to last all afternoon. I loved the buzz of it already, a crackling shot of caffeine as new customers piled through the doors the minute it turned seven a.m., offering their orders with a pleading note in their voice and sleep still in their eyes.
"Welcome to Wired, what can I get for you this morning?" I must have chirped a hundred times.
"Look at you, Miss Congeniality," Mika drawled, when finally the rush slowed to a trickle. He was on the register with me most days, a tall, rangy guy with a mop of auburn curls and the edge of an accent, Dutch, or German, maybe. "You know they won't tip you either way."
"I don't mind." I shifted, restless in my sneakers. I looked around. "I'll go clear up a little until the next wave hits."
Mika quirked an eyebrow. "By all means, be my guest."
I grabbed a tray and went to bus the tables. I knew the rest of the staff were amused by my eagerness. They'd been working long enough for it to be a chore; they didn't understand. Waking up each morning, I half-expected this new adventure to be a dream that would dissolve with every yawning breath, and when it didn't, I treasured it all over again. My small, shared apartment with the roommate who hogged the bathroom and a shower that always ran cold; the long walk to work along unfamiliar streets; even wiping down the cracked Formica tabletops: this was freedom to me. No rules, no parents hovering over my shoulder, no childhood photos lined up on the mantel in a long procession of guilt. I was anonymous in a city that didn't know my name, a thousand miles from home.
And the people . . . I wanted to draw every last one of them. Mika's cut-glass cheekbones and permanent smirk. The barista JJ's thoughtful stare and smooth-shaven head, midnight black. He was a math whiz, on scholarship at a college nearby, and the rest of them would delight in yelling out the problems whenever the register glitched.
"Two fifty-nine, plus sixty-seven cents, plus three eighty-six, plus tax!" Mika would whip at him. But the kid never faltered, just answered with a steady smile.
"Seven dollars and ninety-seven cents."
The customers loved it, but Mika would just scowl. The two of them bickered all day, a low-level frequency hum of irritation so steady it took me by surprise when I stayed late after closing after my first week and saw them leave together, Mika's arm slung around JJ's shoulder, pausing at the stop-light to tilt his face up for a tender kiss.
"I didn't know they were a couple," I told Kelsey the next day, feeling more like a small-town girl than ever before.
She made a vague back-and-forth motion with her hand. "We'll see," she said with a sigh. "Either that, or the shit will hit the fan real soon."
As for Kelsey, she slouched around the café in lace-up boots and thin flicked eyeliner more precise than any ink drawing I had ever mastered. She played in a punk-rock band and seemed utterly unshakeable. I was a little in awe of her. To be honest, I was in awe of them all. They were the lead characters in their own lives, living out stories of drama and intrigue of which I only saw a glimpse, and meanwhile, I'd barely worked up the courage to tiptoe onto the edge of the stage.
All of this is my way of trying to explain that on the afternoon in question, that perfect, clean chalkboard of an afternoon, I wasn't looking for a man to walk through the door and change my life. I wasn't that girl at all. My life had already been changed in ways too sharp and devastating to describe, and the idea of another disrupting force—another reckless wild card to send my life spinning off course—would have made me run for cover had I even a moment's warning. I could have called to Kelsey that I was taking my break, ducked out to sit on the back steps in the morning sun, and felt an inexplicable shiver rippling over my skin as the storm passed me by.
But that's not how this story goes.
*
I was refilling the sugar canisters when he walked in. I remember because the glass facets were catching the light, reflecting rainbows back against the sun-drenched windows. I twisted them one way and another, painting shards of color over the walls and tables, and squinting faces in their path. I heard the faint ding of the door, but was still lost in the kaleidoscope of colors when he rested his elbows on the counter just out of the corner of my eye.
"My heart leaps up when I behold/A rainbow in the sky."
He told me later he felt like a pretentious idiot, quoting poetry at me out of nowhere. But I'd loved those lines ever since my fifth-grade teacher had pinned them over the art wall.
"Wordsworth." I was already smiling when I glanced up.
There are some faces that burn into your memory, and others that change every time you look in their direction. A new slant of light, a passing shadow; they can either rearrange someone into a stranger every time you meet or etch their features even deeper, carved into stone.
Somehow, his was both at once.
Eyes that dipped from hazel to umber and back again, the dark lashes and faded golden tan, like Midas coming up for air. His features shifted as if they couldn't decide what mood to form, those broad planes stroking out a twist of a smile under a disheveled mop of ash-gold hair. He had his collar half up, that battered navy pea coat crushed around him, and even when I clumsily knocked the sugar canister aside and the rainbows scattered into sunlight, he was still the most vivid thing in the room.
"I'm sorry," he said, grabbing for a napkin. I watched him push the spilling sugar back into a neat square, contained, and felt an overwhelming itch to draw his hands. There was a grace to them, and just like that I realized how da Vinci could have spent a year sketching the same thing over and over.
It wasn't the form; it was who they belonged to.
". . . to go."
I snapped back. He was looking at me expectantly. "Sorry, I missed that," I admitted, my cheeks flushing under the focus of his gaze.
"Coffee, black, to go. Please and thank you." He gave a shy grin that slowly spread wider, unfolding, until it encompassed his whole face and every square inch of the small, bustling café. God, that smile. I managed to inure myself to it eventually, or at least pretend it didn't knock me clear across the room, but back then, I didn't see it coming.
The sugar canister clattered to the floor.
"Get a grip, newbie!" Kelsey swung by. I died a tiny humiliating death, and ducked down behind the counter to scoop it up. When I stand up again, I'll act like a functioning human who's been in the presence of men before, I told myself, kneeling a moment to catch my breath.
"Everything OK down there?" He leaned over, his too-long hair hanging down over his eyes as he surveyed me, crouched there on the floor.
"Just . . . taking a time out," I managed to reply.
"A time out?" His lips curled with amusement.
"If I close my eyes, the world goes away. That's how it works, doesn't it?"
"If only. When I was a kid, I was convinced I could use the TV remote to control real life. I spent weeks that summer pointing it at things, trying to make them move in fast forward or pause whenever I wanted." He circled around the counter and offered his hand to help me up, and I had no choice but to take it.
A cool, firm grip; a gentle squeeze as he easily lifted me to my feet again.
"How did that work out for you?" I asked.
"Not great." His smile turned rueful. "My mom said I just needed new batteries, but I tried every last one in the house, and it still didn't work. I was so mad at her, for pretending. I didn't speak to her for days."
"She wanted to keep the magic alive." I could picture him, a little boy, small fists clenched with rage. "She was just protecting you. It's what parents do."
"Some of them."
The words weren't even heavy, a casual ripple in the breeze of our conversation, but I caught a glimpse of something in his eyes that made me want to pull up a seat at the table in the corner and ask exactly what he meant by that; I wanted hours-long conversations that bled into dusk and the night beyond, until we surfaced at two a.m., the layers peeled back, our hearts raw and visible and cradled gently on the table between us. I wanted something I'd never wanted before, with a fierce hunger that took the wind from my lungs.
To know him, every last breath.
That swift longing brought me back to myself. I realized I was still holding his hand and dropped it, stepping away.
"I'll get you that coffee."
I'd never been so glad to face the beast of a coffee machine. It took all my focus to remember the sequence of dials and buttons that set the gleaming chrome engine spluttering and hissing just right. By the time I'd filled a paper cup, and set the sleeve to protect those cool, steady hands of his, he was chatting to Kelsey by the register about an author I'd never heard of, someone doing a reading in town next week.
"You should go," he was telling her. "I've heard he's great live."
"Maybe." Kelsey shrugged. "I just don't want to deal with all the over-pretentious guys jerking off at his feet. God, they drive me fucking crazy. I swear, they take one intro to lit class, and then they camp out in the corner for a month, scribbling meaningful prose into leather-bound notebooks like they're Tolstoy. No offense," she added, breezy.
He shifted, flushing slightly. There was a notebook under his arm, a battered leather satchel slung across his chest. I wanted to tell him this was just Kelsey's regular morning bitch session. Every customer was alike to her, she didn't mean it, I longed to say.
"Here's your coffee," I said quickly. "Did you want a pastry with that?"
"No, thanks." He passed a crumpled five-dollar bill over. "Keep the change." He quickly turned and ducked out of the café, pausing a moment on the sidewalk outside, his hair glinting gold in the midday sun, before he was lost in the surge of pedestrians and tourists beyond.
I felt an odd sense of loss, so sharp it gave me the courage to jab her in the ribs. "Kelsey!"
"What?" She yawned. "Oh, him? Don't worry, he's in here all the time."
The loss eased. "Do you know his name?" I tried to hide my eagerness, but I knew I'd failed by the smirk on her purple-stained lips.
"Teddy, or Theo. One of those dead-president, trust-fund names." Kelsey gave me a knowing look. "To each his own," she said, singsong, and sailed away.
Theo.
I sketched him that night, what I could remember, the glimpses that somehow knit his face into my memory. I spent an hour shading the line of his jaw until it was just right, then ripped it from my sketchpad and tore the page into a confetti of smudged lines. I let them scatter from my window on the knife's edge of the crisp night air, watched them spiral, tiny ghosts in the dark, until he was gone.
The city was humming outside my attic room: sirens in the distance, a trail of neon along the dark riverbank.
He wasn't why I was here. At least, that's what I believed at the time.
We'd both discover I was wrong.
THE PROMISE WILL BE PUBLISHED 10/13
Pre-order from iBooks (and read two more chapters!)
Add to your Goodreads bookshelf.