Untouched by Melody Grace
New York Times & USA Today Bestselling Author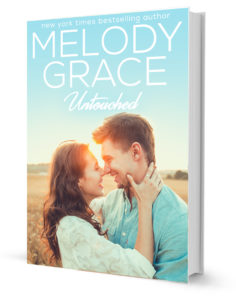 Our love is a hurricane, but what happens when summer is over?
"This book was short but it definitely had a whole bunch of sexy! The passion and connection between Juliet and Emerson is difficult to ignore. Melody Grace really knows how to write some great romance!" Five stars. — Bookfixation Blog
"Achingly romantic and intensely sexy, UNTOUCHED is as consuming as the mad, reckless love between Juliet and Emerson." — Lauren Blakely, NYT & USA Today bestselling author.
"Fabulous!… Melody Grace sure knows how to write some steamy scenes! The sexual tension and burning desire that is felt with Emerson and Juliet is scorching." — Romance Addiction Blog
CLICK YOUR RETAILER OF CHOICE TO DOWNLOAD FOR FREE!
Subscribe to my newsletter