Juliet is the lead character in UNBROKEN, and although she's crazy busy studying for finals right now, she agreed to let me ask her a few quick questions, so you all could get to know her!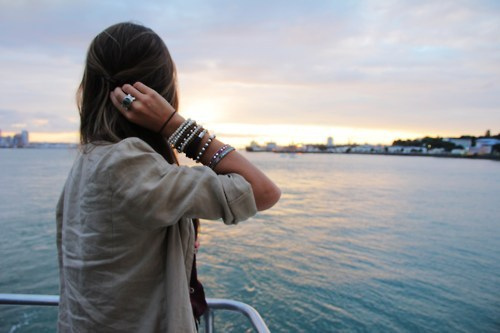 Name: Juliet Elisabeth McKenzie.
Nicknames? Jules, Jay-bird… but only one person ever called me that.
Who's that? Next question!
Haha, OK. What are you up to right now? I'm finishing up as a senior at college in Charlotte, NC. I'm double-majoring in Finance and Accounting, and I have finals next month!
You must be studying like crazy. Actually, I have to take a break. My dad wants to sell our beach house out by the shore, so I have to go out there and pack it up to get everything ready.
Sounds like a nice vacation, you could hit the beach, do some relaxing… You sound like my BFF, Lacey! Haha. I don't know if it's going to be much fun. To tell you the truth, I'm kind of nervous. I haven't been back to Cedar Cove for four years now. Let's just say… there are a lot of ghosts in that town.
Do those ghosts have a name? Emerson Ray, my ex-boyfriend. Although, that's putting it lightly. More like, 'The Guy Who Broke My Heart into a Million Pieces'.
Ouch! Good luck, maybe you won't even see him? That's the plan, so fingers crossed!
OK, how about the quick-fire round. Favorite food? Waffles.
Favorite color? Blue, the color of the sky right after sunset, when the first stars come out.
Beach or mountains? Beach.
Favorite movies? I love the Notebook, Romeo + Juliet, Before Sunrise/Sunset… and Pitch Perfect for some girl-time singalong!
Favorite music? I'm a country music girl, so, Carrie Underwood, Miranda Lambert, Brad Paisley, Kenny Chesney…
Bad boys or nice guys? Nice guys. Believe me, bad boys will only break your heart.
That's it for the questions. Thanks, Juliet, and good luck with the trip back to Cedar Cove!
And remember, we're so close to
hitting 400 likes on facebook
. When that happens, I'll giveaway a free copy of UNBROKEN and I'll even throw in a signed poster of the book cover for the winner! So go share, retweet, and spread the word!
xo Melody