Hey everyone!
I'll be back next week with some exciting news (hint: it involves Hunter and Brit!) but for now, I have a fab contest to share with you all!
Romance Academy is the hot new online learning community, especially for all you romance writers out there. I'll be teaching a Bestseller Bootcamp class at the end of the month, and to celebrate their launch, the fine folks at RA are running a contest for a free class! That's right, free: one lucky winner will be able to pick from some amazing classes, including mine!
Enter now, and maybe I'll see you when school starts in a few weeks. Good luck!
xo
Melody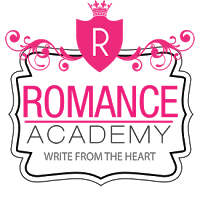 Fun, informative workshops taught by some of today's most popular romance writers.
Writing can be exhilarating, satisfying, and fun – but also lonely and confusing at times. How do you learn the skills to make your dream book a reality, and connect with other authors to share your journey? The answer is right here! Romance Academy is your place to learn, grow, and be a part of a supportive writing community. With our specially-designed workshops and personalized curriculum, you'll learn from the best in the business, and forge life-long friendships with your classmates at the same time.
Romance Academy workshops are hands-on and full of great writing know-how. Our goal is to help you achieve your writing dreams, and for us all to learn something from each other along the way. We look forward to getting to know you!
We are currently offering these classes beginning September 30!:
ENTER THE RAFFLECOPTER and win one of these amazing classes!

<a id="rc-99488033″ class="rafl" href="http://www.rafflecopter.com/rafl/display/99488033/" rel="nofollow">a Rafflecopter giveaway</a> <script src="//d12vno17mo87cx.cloudfront.net/embed/rafl/cptr.js"></script>