Hey guys, happy February!
I can't believe the year is moving so fast, before you know it it'll be March 18th 😉
Coming up this week is the big cover reveal for Unconditional, so to get you ready, here's a sneak peek of Garrett hanging out before the shoot — and an excerpt!
This is a scene some of you might recognize from the end of Unwrapped: the moment Garrett and Carina first meet at the wedding. And sparks definitely fly 🙂
Enjoy!
xo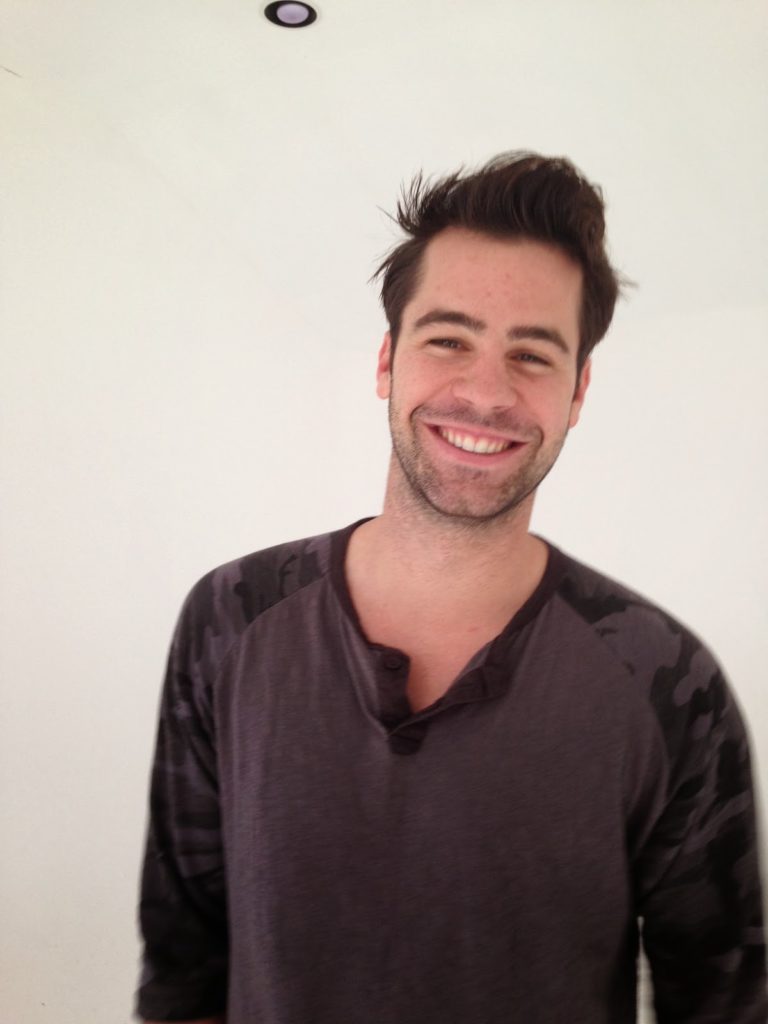 ***
Garrett carefully took down the
bridal arch and carried it to the back porch to store with the rest of the
chairs and decorations for the night. The wedding had been over for hours. It
was dark out now, and everyone else was inside in the warm, celebrating the
happy couple, but he'd insisted on taking clean-up duty. It was the least he
could do for Emerson and Juliet, and besides, he needed the space away from the
crowd.
He worked silently in the dark, snowy yard, bathed in the
glow of lights from the house, and the silvery moon shining bright across the
bay. His breath fogged in the cold, but Garrett didn't mind: he liked the sting
of crisp air in his lungs, and the pull in his muscles as he dismantled the
heavy wood. Anything to distract him from the memories spinning in his mind,
creeping through his usual defenses and catching him square in the chest like a
sucker punch he'd never seen coming.
They'd looked so happy, Juliet and Emerson. They deserved
it, he knew, but still, it was a thing to see, when she'd appeared at the end
of the aisle and Emerson's jaw dropped. The way she'd looked, walking towards
him, so full of pride and hope and nervous excitement, Garrett knew that
expression by heart.
It was the way his wife had looked at him on their wedding
day.
A noise startled him out of old memories, and he looked up.
It had come from out past the woodshed, on the edge of the property down by the
beach. "Hello?" Garrett called, moving closer. "Anyone there?"
There was another muffled sound, and when he rounded the
corner, he found a blonde woman there, fumbling with her phone.
"Oh, hey, sorry." Garrett stopped. She lifted her head, and
he recognized her from earlier. Juliet's older sister, Carina, he thought she
was called. She hadn't helped with any of the set-up, she'd just arrived at the
last minute for the ceremony in an expensive-looking black dress, watching the
vows with a faint sneering expression, distant and remote.
Now, for a moment, her expression was open and unguarded,
her heart-shaped face looking young and alone.
"Are you OK?" he asked, stepping closer.
Carina flinched back. "Fine," she snapped, her voice high
and shill. Her face shuttered shut, and in a moment, her expression was aloof
again. "What do you want?"
Garrett paused. "You're cold," he said, noticing her slim
frame shivering. "Here, you'll freeze out here without a real coat."
He shrugged off his heavy jacket, but Carina shook her
head, her glossy blonde hair barely moving.
"I'm fine." she insisted.
Garrett sighed. "Your feet are turning blue."
They both looked down to where her ridiculous stiletto heels
were sinking into the snow. Carina looked annoyed. "I didn't realize they were
serious about having this thing outside. Who gets married in the freezing snow
when they can do it inside, like civilized people?"
Garrett felt his patience wearing thin. "Either take my
jacket, or get inside. It would screw up their honeymoon to have you die out
here of pneumonia."
Carina snatched the jacket from him, looking pissed, and
began to totter towards the house.
"A 'thanks' would be nice, darlin'" Garrett drawled, walking
behind her.
Carina turned, glaring. "I know just what kind of thanks
you want, and trust me when I say, it's never going to happen."
"Woah there," Garrett protested, indignant. "What the hell
are you talking about?"
"I've heard all about you," Carina fixed him with a
penetrating stare. "You're the good-time bar-keep who has his way with anything
in a skirt. Well, I'm taken," she told him, holding up her hand so he could see
the huge rock twinkling on her ring finger. "And even if I wasn't, I'm not that
desperate," she sneered at him knowingly. "Not in a million years."
Garrett's temper flared. Here's what he got for trying to be
gentlemanly: this girl acting like he was something she scraped up on the
bottom of her expensive shoes.
"You sure about that, darlin'?" Garrett took a step towards
her, narrowing his eyes. "Because judging by the chip on your shoulder and that
stick up your ass, you haven't been getting what you need for a long, long time."
He reached out to trail a finger down the side of her bare neck. Carina slapped his hand away, flushing, but not before he saw the shock of awareness
in her eyes.
"Don't touch me!" she demanded, her voice carrying in the
empty garden.
"Relax, sugar," Garrett scowled. "You're not my type. I
prefer my women flesh and blood, not stuck up ice-queens like you."
Carina set her lips in a thin line. "You're disgusting,"
she informed him, stepping back. Her shoe must have caught on something in the
snow, because she lurched wildly with a cry.
Garrett made to catch her, but then stopped himself. "I
won't trouble you any longer then," he told her with a smirk. "You have a nice
night."
He turned and headed back for the house, leaving her there,
balanced on one leg in the snow.
"Wait!" Carina's voice echoed after him. "You can't just
leave me like this!"
Garrett kept walking, letting himself into the house with a
smile. He'd let someone know she was out there, send someone to help, but for
now, she could use a moment to cool off. Literally.
A burst of noise and laughter hit him as he stepped inside.
Garrett paused a moment to let it wash over him, chasing the dark memories
away. The past was done, he reminded himself. There was no changing it.
He grabbed a beer from the table, and caught the eye of a
girl across the room. She was friends with Brit, he thought, a pretty brunette
who seemed sweet enough. That was what he needed, he decided, taking a first
gulp and starting across towards her. A few beers, and a woman for the night,
and maybe, just maybe, he wouldn't wake up in a cold sweat like all those other
nights before, his heart beating out for a past he couldn't change; reaching
for a woman who was never coming back.
Garrett reached the girl with a smile, and set about
forgetting his pain the only way he knew how. Sure, love was grand for his
friends, for Juliet and Emerson, and Brit and Hunter, but he'd learned his
lesson now.
He wouldn't make the same mistake again.
**